Friday Rules: 11.09.2015
News
Movie Madness. As we all know, I loves a good list. I love it even more if it features ridiculous film ideas and WHADDYA KNOW?! Today's does! Now, watching Hollywood try to capitalise on the popularity of board games is excruciatingly painful, yet somehow still fun. Think 2012's Battleship, think 2014's Ouija. Ouch. But they'll keep having a go! As sequels and comic book movies have proven, people like familiarity. Why spend money on a cinema ticket for a brand new concept when you could go watch the third, tepid instalment of The Hobbit and fall asleep in the back row? 
It's this thinking that leads to films based on toys or board games. Those faceless film investors are banking on your nostalgia and already-formed connections to the film's premise. But I urge you people - be better! Don't let them take your hard-earned cash! Together, we can work through this! I've got a secret list of 'in the works' films that could be released in the future. Read it. Memorise it. And don't ever give in.
Barbie. 
I'm more surprised this hasn't happened sooner. Coming from Sony (of course it is), the script is written by Sex & The City writer Jenny Bicks, and edited by Juno writer Diablo Cody. Currently set for release on June 2, 2017, this is what will finally make feminism implode in a battle far greater and far more gruesome than anyone had ever anticipated. What larks!
Dungeons & Dragons. 
Your favourite RPG is becoming a film. Will it be on the same popularity scale as Game of Thrones or any Peter Jackson film? Well, no, of course not, let's be realistic. Wrath of the Titans writer David Leslie Johnson is writing the screenplay, but I have no idea who or what that is, so I can only be positive. There was another apparently god-awful D&D film in 2000, but any cast that includes The Lion King's 'Scar' and one of the guys from 'White Chicks' is... no, you're right, it was terrible.
Play-Doh.
This list just gets weirder and weirder, doesn't it? More 'toy' than 'board game', but still an essential part of our childhoods, Play-Doh is a squishy, sticky kind of clay substance that could be moulded into pretty much anything but a feasible film plot. Coming from Paul Feig (the guy brought us Bridesmaids and the upcoming all-female Ghostbusters movie), this will be a stop-motion/Claymation affair. God, I miss Wallace & Gromit.
Magic: The Gathering.
I mean, it makes sense. The fantasy genre is clearly 'having a moment', and there's no shortage of pretty artwork to help us visualise this game on the big screen. The script is being worked on by Game of Thrones writer and producer Bryan Cogman, if you like that kinda stuff. I, for the record, don't.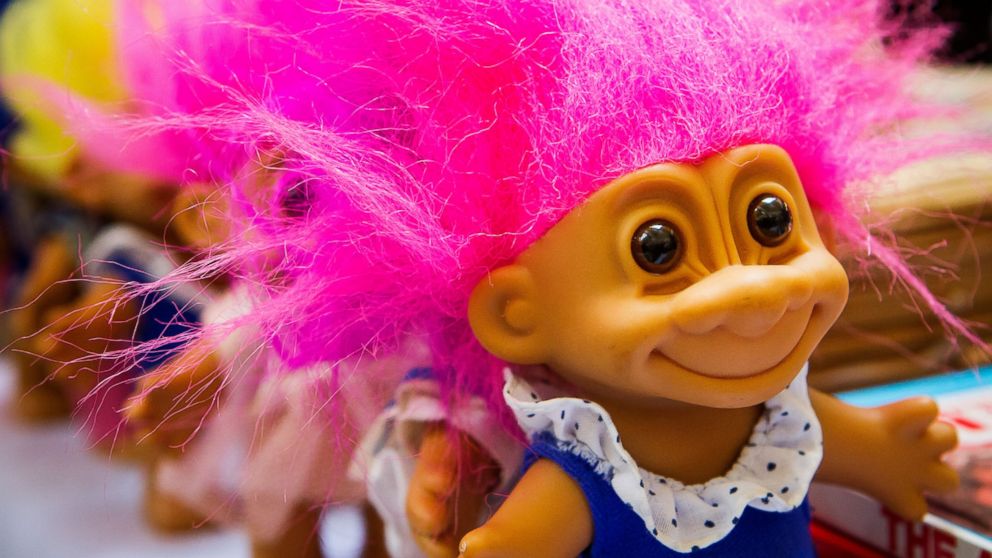 Troll Dolls.
Quite possibly the oddest offering in this list is a film based on Troll Dolls. Actually, I think I quite liked them as a kid. It's always nice to see yourself represented in toy-form, and Barbie didn't quite fit the bill. Actors Anna Kendrick, Jason Schwartzmann and Chloe Grace Moretz are all down to lend their voices to the musical animation comedy which is to be directed by Mike Mitchell, who directed The Spongebob Movie: Sponge Out Of Water. I want to say something bad, but I can't help feeling like I'm gonna love it.
For the full list of 18 films in talks to become movies, click here. Just remember what I said, kids - don't let them suck you in. Apart from the Troll Dolls situation. That looks good. 
---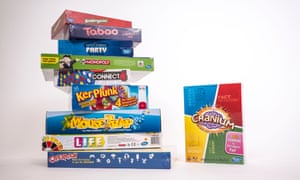 Sharing Is Caring. In amongst The Guardian's recent obsession with board games comes an article about what video games could learn from their predecessor. The two co-exist fairly happily - like a cool guy and a nerd (who am I kidding? It's two nerds) who don't interact much in the school corridor but will occasionally offer a mutually respecting nod. Both industries offer completely different perks, and often inspire the other. Quintin Smith (Shut Up & Sit Down, @Quinns108) has written an article advising how video games could learn from board games - chief ideas are that fragile alliances are the best alliances, economies are more terrifying than wars and absurd physics is something to be championed. In other words, any video game that offers paranoid double-guessing about your new adventure buddy, a collapsing economy now based on trading Kim Kardashian selfies and a tricky set of manoeuvres using finger dexterity is a video game worth playing. For his full article, click here!
---
Game Of The Week - Imperial Settlers. It's a tale as old as time - several different tribes all want a stake in the same plot of land. Pretty topical, considering our current situation in the news, huh?! Yeah, that's right. I've got my finger on the political pulse. In the 1-4 player Imperial Settlers, the Romans, Barbarians, Egyptians and Japanese are all looking to expand their empires, and each player leads one of these tribes into hopeful victory! Construct new buildings, create mines, fields, barracks and training grounds for soldiers. These will pump up your economy, help you gather resources and build a totally gnarly army to defend your little civilization! You've got five rounds to take all these different actions and muscle your way into victory - the winner is the tribe with the most points! Now, I can't think of a better time to skirt around the delicate issue of land ownership, so get playing before we fix everything. It's no fun then.
---
#BoardGameBar! This Monday! At Urban Tap House! Play games from 5-10pm! For only £3 entry! That couldn't even get you a cinema ticket! This will get you 5 hours of mercilessly beating your enemies! Yeah!!!
---
MTG Chaos Draft. Along with our huge Battle for Zendikar pre-release weekend on the 26th/27th September, we're hosting a Chaos Draft on Sunday 20th. There's less than 3 spaces left, so get there quick if you wanna play. You'll play Magic with ALL those beautiful old cards you're not supposed to use any more. The surprise is part of the fun!
---
New Releases / Restocks / Coming Soon!

New Releases Coming Next Week! Mafia de Cuba; The Grizzled; Netrunner the Universe of Tomorrow Data Pack; Pokemon Tyrantrum goodies; Star Trek Attack Wing Wave 18; The Force Awakens - X-Wing; Fluxx Dice; The One Ring - Tales from Wilderland; and Dragon Age RPG Core Rulebook!
New Releases Available Now - Codenames, the darling of Gen Con and the brand new party game where players figure out the identities of two hidden spies, has creeped into store!; Magic the Gathering - the board game is here!; thrills and sci-fi spills with the Legendary Encounters - Predator Deck Building Game; Munchkin Steampunk Deluxe; Jarl the Vikings Tile Laying Game; Clockwork Wars; Firefly Shiny Dice Game; Le Havre - The Inland Port; Shadowrun - Chrome Flesh RPG; Shadowrun - Chrome Flesh Limited Edition; Cthulhu Britannica - London box set; The Curse of Nineveh RPG; The Journal of Neve Selcibuc RPG; and Eclipse Phase Fire Wall RPG!
Arriving Soon - 1 new standalone Pandemic game with the hotly anticipated Pandemic: Legacy; Flea Market, where finding bargains is now a skill to be judged on (woohoo!); for our complete bunch of pre-order games, check out our 'Coming Soon' collection! PRE-ORDERS FOR ALL THESE BEING TAKEN NOW!