Friday Rules: 19.06.2015
News
Game Of The Week - Escape: The Curse of the Temple. I don't know about you, but if I'm trying to escape a cursed temple in an already high-pressure situation, I want MAXIMUM STRESS. Say hello to Escape: The Curse of the Temple! This 2-5 player cooperative board game sees players work together, moving from room to room, discovering gems and heading towards the exit. Except you don't just get to run at your own pace - the game provides a 'real time soundtrack' with music and countdowns to keep you on your toes! Players will roll a hand of 5 dice simultaneously - remember, pressure's on! - and can enter rooms if the right symbols show up. All players must evacuate to win, so if anyone doesn't make it out you all lose - meaning teamwork is key! The game has recently had a £10 price cut, so get it while it's hot! AHH, MORE PRESSURE!
ANIMAL CROSSING + BOARD GAMES. You know that happy feeling you get when your favourite takeaway pizza place starts putting hot dogs in the crust? Or that sense of elation whenever you see Beyoncé and Nicki Minaj together on stage? THIS IS HOW I FEEL RIGHT NOW! The marrying of my favourite Nintendo game (Animal Crossing) with the awesomeness of board games is a beautiful holy union and we should all wear fancy hats to celebrate. The game will be on Wii U and will be called 'Animal Crossing: amiibo Festival'. Players will move around a giant village-themed board collecting and hopefully not losing Happy Points - the player with the most wins. There'll also be mini-games and little puzzles to keep things fresh and the whole thing will be released later in 2015. I'm gonna have to buy one of those Wii things to play this but it is SO WORTH IT. Tom Nook, I'm comin' for ya! I'VE GOT FISH TO SELL! Read more about the game here.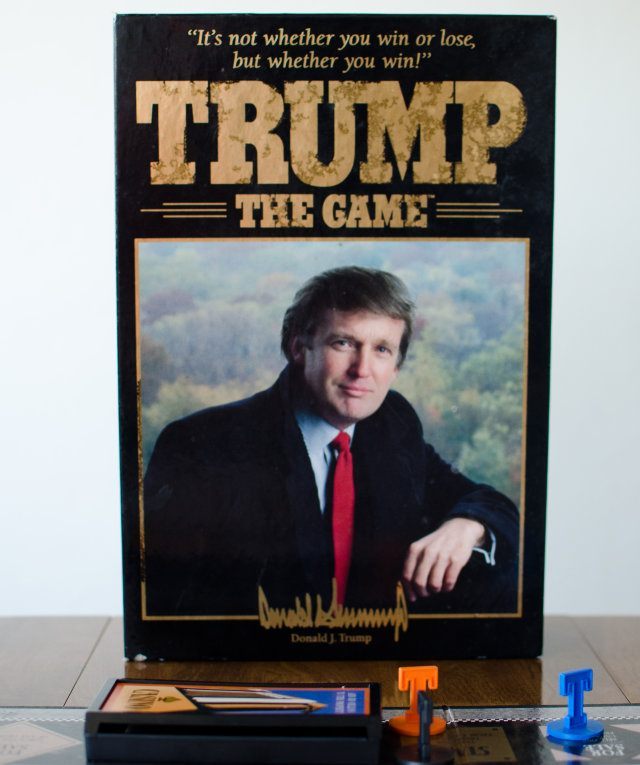 Go Directly To Jail. Oh, America. You are a swirling vortex of cheese burgers and crazy - demonstrated perfectly by the news that Donald Trump, that guy with the comb-over and one of the 2016 presidential candidates, has his own board game. It's fairly Monopoly-esque, of course, with property buying, investments and general guy-in-a-powerful-position-behaviour throughout. What larks! According to the people who wrote this article, the game is actually pretty fun, with various layers of game-play and an actual echo of the real Trump himself, rather than a bland piece of merchandise. Y'know, I tried to think of games that might fit the most prominent candidates, but I just kept coming back to Gloom. I mean, Jeb Bush? Hillary Clinton? These guys definitely have family issues that need to be buried.
Google's Guys & Gals Love Games. What makes a Google employee tick? They've got great jobs at one of the biggest companies in the world, and they're heavily relied upon to be creative, clever and forward-thinking... so is it really any surprise that these guys love board games?! The photo above was taken by Richard Hay and shows one of the (many) bookshelves at Google. We can see Splendor, Betrayal at House on the Hill, Dominion, Small World, Carcassonne - these are great games! For a GREAT COMPANY THAT HAS MANY FANTASTIC QUALITIES. (Sorry, guys - Google's always watching.)
FREE RPG DAY TOMORROW! Wanna set off on an epic adventure to somewhere new? Save your walking boots and just come directly to Rules of Play! From 11-5pm tomorrow, you can explore a bunch of role-playing games, all for free!
Board Game Bar is this Monday! Come kick off Summer in style with board games and beer! Every Monday night at Urban Tap House, 5-10pm, £3 entry.
---
New Releases / Restocks / Coming Soon!
New Releases Coming Next Week! Get gloomy and miserable in an enchanted forest with a princess in a castle - it's Fairytale Gloom!; get your dice ready for Roll Through the Ages - The Iron Age; BattleCON - Devastation; get your pirate boots on for Dead Men Tell No Tales; more morbid fun with Bring Out Yer Dead; The Voyages of Marco Polo; dip into some new RPG with Star Wars Age of Rebellion - Desperate Allies; and Mecha vs Kaiju!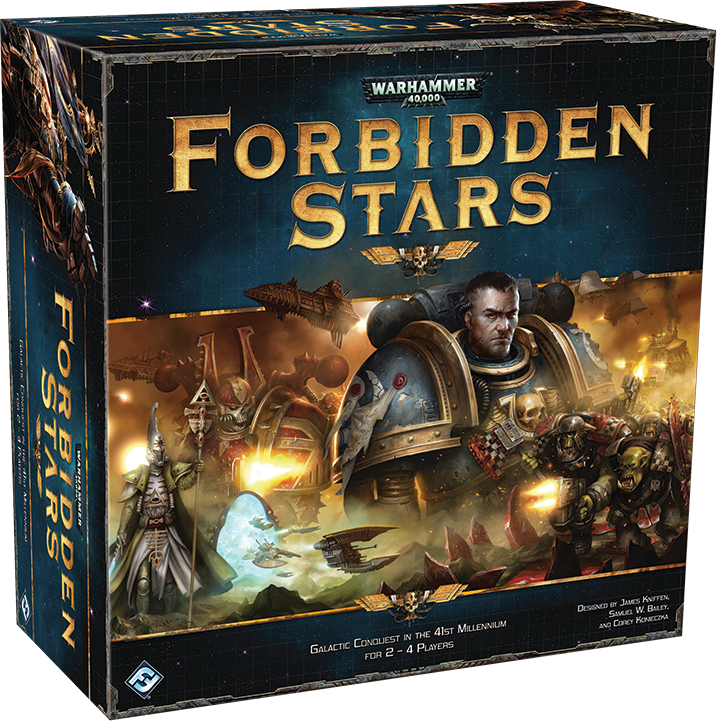 New Releases Available Now - One of our pre-order lovelies will be in store - it's Forbidden Stars!; the Star Wars - Force and Destiny Beginner Game RPG; the sequel to Boss Monster with the brand new standalone game, Boss Monster 2; Tiger Leader; YGO Star Pack ARC-V; Pokemon Summer Tins CDU; Defenders of the Realm; Star Trek Attack Wing wave 15 with USS Prometheus, Ratosha and IKS Ning'Tao!
Arriving Soon - get miserable in the funniest way with Munchkin Gloom; jump into fresh danger in Star Wars Imperial Assault - Twin Shadows expansion; 1 new standalone Pandemic game with the hotly anticipated Pandemic: Legacy; Flea Market, where finding bargains is now a skill to be judged on (woohoo!); some thrills and sci-fi spills with Legendary Encounters - Predator Deck Building Game; for our complete bunch of pre-order games, check out our 'Coming Soon' collection! PRE-ORDERS FOR ALL THESE BEING TAKEN NOW!
Get involved in the conversation, follow us on Twitter: @rulescardiff or join us on Facebook: Rules of Play. Keep an eye out for more stuff from our blog - we release new features and posts regularly!