Friday Rules: 12.06.2015
News
Game Of The Week - Onirim. This game is clearly gonna be a firm favourite of mine because I LOVE GAMES ABOUT LABYRINTHS. And I'll let you figure out how much of that is down to David Bowie. Hint: A LOT. Onirim is a 1 to 2 player game - you either go solo or you go cooperative. Players must wander through the chamber of dreams, hoping that chance will reveal the doors or you'll have to hang around and work out how to collect them. Beware - slithering Nightmares haunt the hallways of the labyrinth and are to be avoided! Players can get Door cards by playing cards of the same colour 3 times in a row or by discarding one of your Key cards, but this comes down to deciding the best use of the cards in your hand. The Nightmare cards are lurking hidden in the deck and could crop up at any moment! Onirim is a game that messes with your mind - just like David Bowie's leggings in Labyrinth. I've never been quite the same since.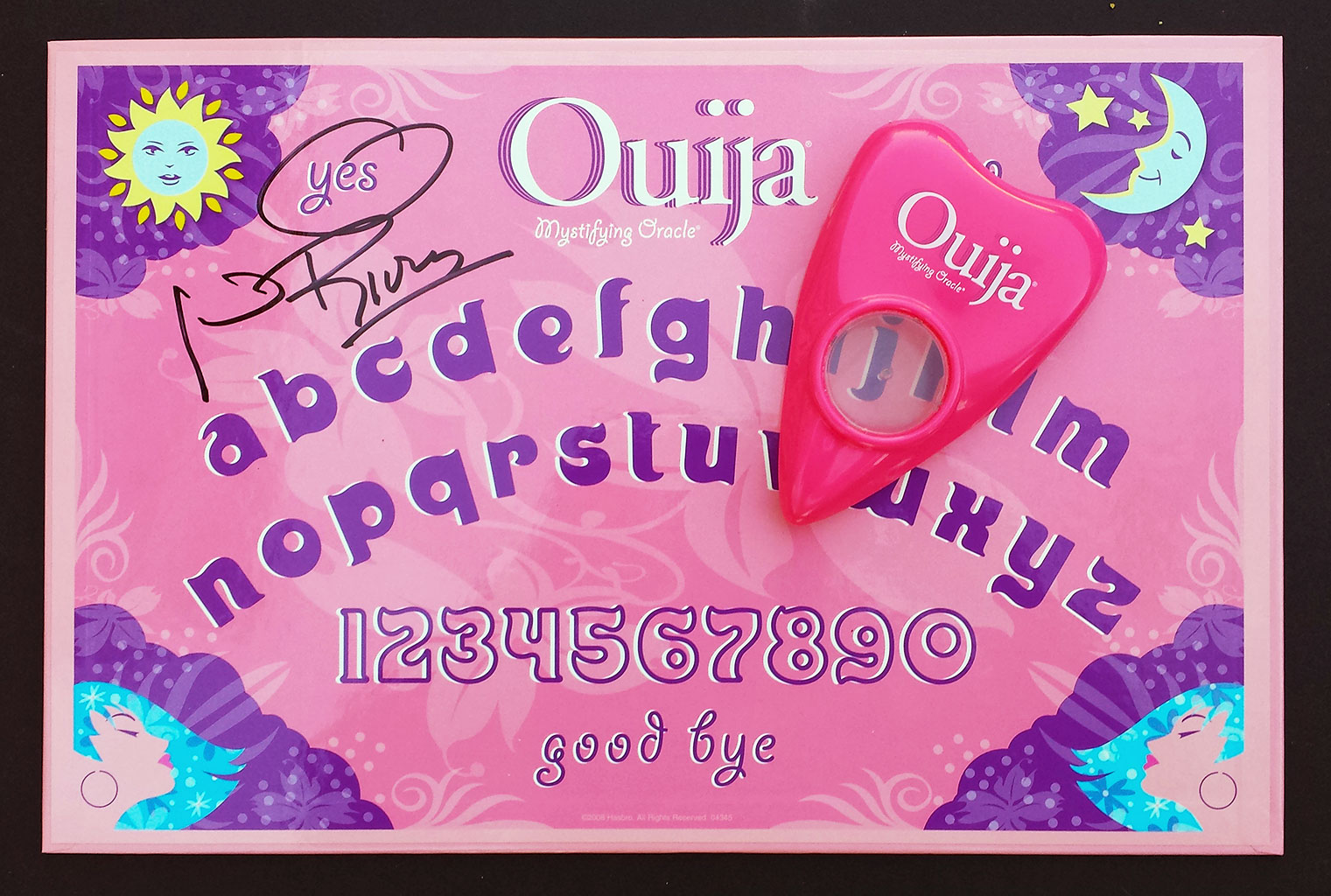 Children? Meet Ghosts! What do you do when rational adults don't believe in your product? Market it for kids, of course! This is what Amazon have done with Ouija boards, the game of contacting paranormal spirits and ghosts to ask them things like, 'Did I turn the oven off earlier?' and 'Will the new Jurassic World film be a glorious addition to the franchise or is it merely a soulless symbol of capitalism that uses nostalgia to snatch money out of the public's hands?'. Y'know, stuff like that. Ouija boards are primarily used by gullible adults and teenagers in low-budget horror movies, but now kids can get in on the action with boards marketed as being for 'ages 8 and up', and even a pink version for little girls! Because any girl wanting to summon the devil wants to do it in style. Peter Irwin-Clark, the Church of England vicar, has said (and I quote): 'I would hugely recommend people not to have anything to do with the occult'. He then went on to shrug and say, 'It's also best not to murder people. And I'd advise against cannibalism. And I'm not that fond of acts of terror, but this is just my opinion guys.' Thanks, Peter. Thanks.
Kicked By Kickstarter And The Federal Trade Commission. Not every board game on Kickstarter gets the lease of life it hopes for. Aside from all those games who don't reach the budget, occasionally there's a game - or rather a company - that screws up terribly, despite getting all its funding and more. The Doom That Came To Atlantic City was a game first listed on Kickstarter back in 2012 that promised to be 'a light hearted Lovecraftian game of urban destruction'. It wanted $35,000 and got $122,874 instead, but never delivered the goods. The game page listed delay after delay after delay over a period of about a year, until finally, on July 24th 2013, the game was announced as being cancelled, with refunds promised to all backers. However, two years later and backers haven't seen a penny, so yesterday, Erik Chevalier, the founder of the game and the company behind it, was issued with a formal complaint by the Federal Trade Commission and has agreed to a settlement. This marks the first time the government has ever got involved with a crowdfunded project! Chevalier admitted that he'd used the pledged money to move house and try to create a games company, rather than paying to print the game he'd promised. Kickstarter sounds dangerous, doesn't it? Even the guy who went viral when he raised over $55,000 to make potato salad has had trouble keeping to his word. It's a sad day for the world when a guy who said he'd make potato salad suddenly doesn't make potato salad.
Cardiff With A Capital Currency! You might've already heard that we, as a local business, are signing up for the Cardiff Pound! This is a new development (orchestrated by Rules of Play's very own Michelle!) but has already been successful in our lovely English cousin city, Bristol. It's essentially a currency just for Cardiff, but 1 pound of it is worth exactly the same as £1 of British sterling. You'll be able to use the currency in local businesses in and around Cardiff, meaning we keep cash in our capital, rather than spreading it across the lands of yonder to big companies who might not exactly have our best interests at heart. You'll be able to buy board games at our shop with it - cue the jokes about 'Monopoly money'! This is a huuuge and exciting deal for Cardiff and represents a brand new slice of independence and awesomeness - to find out more, check out the Cardiff Pound website, and don't forget to 'like' it on Facebook!
Join us this Monday at the Board Game Bar! Last week we saw 80 people wander through the doors of Urban Tap House - that's our maximum capacity of attendees, last seen at our October launch party, our Christmas party and our 'return after Christmas break' party! To keep getting such huge numbers is AWESOME, and we love you all! Come keep it going this Monday @ Urban Tap House, 5-10pm, £3 entry!
Join us at Free RPG Day! There's just over a week left until you can come along to our store and dive into a bunch of free, new and exciting RPGs! This is a fab way to discover new worlds that might hook you in and lead you down a trail of discovery... 
---
New Releases / Restocks / Coming Soon!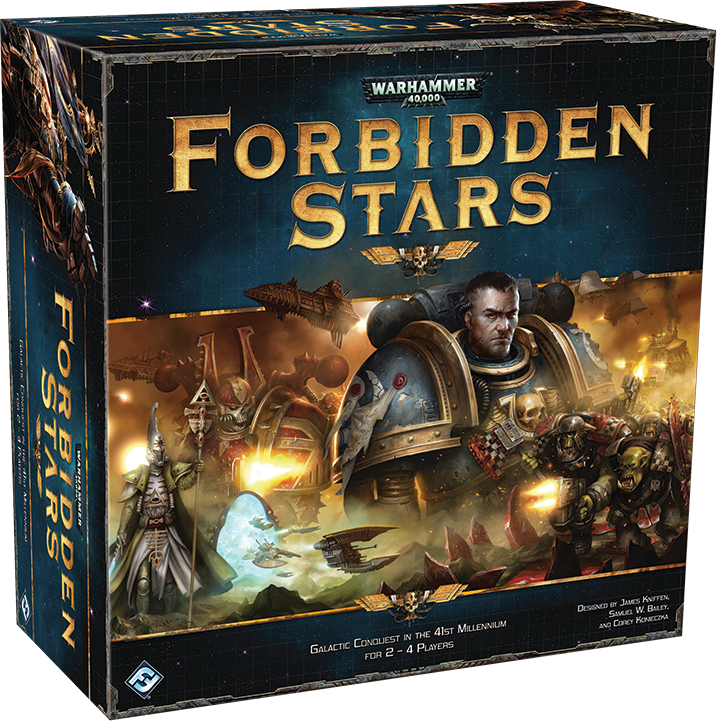 New Releases Coming Next Week! One of our pre-order lovelies will be in store - it's Forbidden Stars!; the Star Wars - Force and Destiny Beginner Game RPG; the sequel to Boss Monster with the brand new standalone game, Boss Monster 2; Tiger Leader; YGO Star Pack ARC-V; Pokemon Summer Tins CDU; Defenders of the Realm; Star Trek Attack Wing wave 15 with USS Prometheus, Ratosha and IKS Ning'Tao!
New Releases Available Now - Extra! Extra!, the game of fast-paced news and questionable reporting is finally in store! a Five Tribes expansion by the name of The Artisans of Naqala; Nations - The Dice Game; finally, an expansion for Camel Up with Supercup!; and restocks of Deus and Onirim!
Arriving Soon - get miserable in the funniest way with Munchkin Gloom; jump into fresh danger in Star Wars Imperial Assault - Twin Shadows expansion; a Warhammer 40k game of interplanetary conquest in Forbidden Stars; 1 new standalone Pandemic game with the hotly anticipated Pandemic: Legacy; Flea Market, where finding bargains is now a skill to be judged on (woohoo!); some thrills and sci-fi spills with Legendary Encounters - Predator Deck Building Game; for our complete bunch of pre-order games, check out our 'Coming Soon' collection! PRE-ORDERS FOR ALL THESE BEING TAKEN NOW!
Get involved in the conversation, follow us on Twitter: @rulescardiff or join us on Facebook: Rules of Play. Keep an eye out for more stuff from our blog - we release new features and posts regularly!