Friday Rules: 17.04.2015
News
Game Of The Week - Bucket of Doom. Have you ever felt your life was a little too... safe? Lacking the drama and high thrills that only a brush with death can bring? In the 4-20 player party game Bucket of Doom, you're thrown into the weirdest near-death scenarios ever. You're trapped down a well! Swallowed by a whale! You threw something out of a top floor window and your girlfriend's dog jumped out after it and she's probably going to kill you! Now, using your object cards, you must concoct a cunning and totally legit plan to escape! These objects could be a fortune cookie, Heather Mills' wooden leg or something too crude for even me to say. Get creative, get dirty and get desperate to cheat death with this brilliant brand new game-in-a-bucket. If you've ever played Snake Oil or Cards Against Humanity, it's like both games had a foul-mouthed baby with a brilliant creative streak. A really weird baby that keeps hurling you towards death.  
(Our lovely window display for @BucketofDoom!)
International TableTop Day - Was It Really Just One Week Ago? Last Saturday, Rules of Play (along with our fab venues Chapter and The Gate) played host to over 200 people and their craving for board games. Both our family event and over 18s event went swimmingly well! At The Gate, our over 18s event was full of free wristbands, free cupcakes, free raffle tickets, TableTop promo prizes, board game designers, podcast makers, brand ambassadors and more! For a recap of the event, click here to read our blog post. Click here to see photos from the Chapter event (tag yourselves!) and here for photos from The Gate. We also recommend you check out this blog post from Mike & David at Board Know More - they attended both events and took some great photos! Meanwhile, we're still trying to catch up on our sleeeee-zzzzzzzzzzzz. We'll be back with this particular event next year, and seeing as how this year's was TWICE as big as the year before, we've got grand plans and high hopes! Don't forget, if you want beer and board games, come along to our Board Game Bar on Monday nights at Urban Tap House!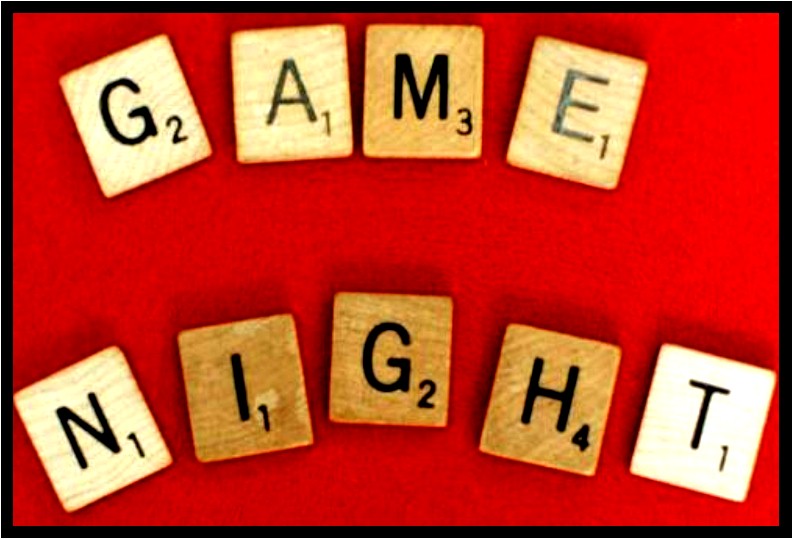 So You Want To Be A Board Game Inventor? Ever looked at a game and thought, 'I can do better than that'? Even with our beloved favourites, we might sometimes see a glimpse of a problem or a mistake that we know we could fix. And wouldn't it feel awesome to know that strangers all over the world are playing - and enjoying - your creation?! It must be how the workers at Domino's feel. Feeding pizza-lovers is a huge responsibility, but they get a warm, fuzzy feeling in their stomachs, knowing that we're getting a warm, fuzzy feeling in our stomachs. Mmmmm. Anyway! Jack Jaffe (designer of the new cycling game Velodrome, and the sexy 70's Libido) has written an article that gives a clear, in-depth explanation of how to design your own board game, from the concept stage, through play-testing, right up to getting it out there! It's well worth a read; even if you're not a designer, it's interesting to see our games from 'behind the curtain'! Now - anyone wanna split a large pepperoni?
This Monday we're back at the Board Game Bar! From 5-10pm for only £3 entry, come along to Urban Tap House and play as many games as your heart desires! We gots all kinds of stuff - this week's Game Of The Week 'Bucket of Doom' will be making its second appearance!
Next Sunday we're holding our Star Wars X-Wing Spring Tournament! On April 26th, 11-4pm, come along and take part for only £5. Prizes include; one exclusive Darth Vader medal, two acrylic range rulers, four TIE Fighter dice bags & more! For more event information, check it out on the Fantasy Flight website.
New Releases / Restocks / Coming Soon!
New Releases Coming Next Week! Get yer stethoscopes out - it's Pandemic: State of Emergency, a brand new expansion for Pandemic, with 3 new challenges!; Catan's back and brighter than ever with a brand new re-design; marry off your ladies to suitors in Jane Austen's Matchmaker; a brand new Netrunner deck with Breaker Bay; The Treason of Saruman - LotR RPG; a cool-as-heck binary game called One Zero One; the beast that is Cthulhu Wars; Advanced Bestiary for the Pathfinder RPG; and Unleashed - Iron Kingdoms RPG!
New Releases Available Now - Yu-Gi-Oh World Superstars boosters will be hitting the store; Get your 'yum' on with some Just Desserts, the game of serving pudding to some very tricky customers!;  Castle Panic - The Dark Titan expansion; Alien Frontiers Expansion Pack #3; Alien Frontiers Expansion Pack #4; Evolution; Dark Heresy RPG Enemies Within; and The Strange RPG In Translation!
Arriving Soon - 1 new Pandemic expansion with the hotly anticipated Pandemic: Legacy;  Extra! Extra!, the game of fast-paced news and questionable reporting; Flea Market, where finding bargains is now a skill to be judged on (woohoo!); Tigris & Euphrates, the new and updated version of the classic tile-placement civilisation game; plus the Temple of Elemental Evil board game from adventure favourite, Dungeons & Dragons! For our complete bunch of pre-order games, check out our 'Coming Soon' collection! PRE-ORDERS FOR ALL THESE BEING TAKEN NOW!
Get involved in the conversation, follow us on Twitter: @rulescardiff or join us on Facebook: Rules of Play. Keep an eye out for more stuff from our blog - we release new features and posts regularly!