Friday Rules: 06.02.2015
News
Game Of The Week - Sheriff of Nottingham. 'Hold up, sir - what's in the bag? Empty it, now. And take off your shoes. And your coat. And your pants. Okay, not the pants. But I'm inspecting everything else!' In this 3-5 player game of casually trying not to make eye contact as you pass through ye olde day customs, players must sneak past the Sheriff of Nottingham with concealed goods in their sack! Choose between playing it safe and making a profit or risking it with illicit goods, but if he catches you, be warned - those illegal cheeses could fall into his hands, not yours! If you're fed up of being eyed suspiciously, never fear, as each player gets the chance to step into the Sheriff's wide-fit leather clogs and be the bailiff. Will you turn a blind eye to those entering the city, or will you be cruel and heartless? I think we know the answer. The Sheriff of Nottingham board game will be arriving next week on Tuesday! For reviews, check it out on Shut Up & Sit Down, or last night's episode of TableTop with Wil Wheaton.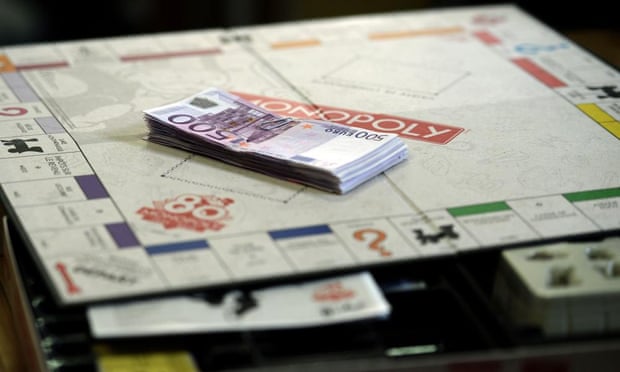 I'll Be The Banker! I'll start off bluntly here and say that the world has a complicated relationship with the board game Monopoly. It's hurt a lot of us. It's turned the people we love into demons of capitalism, cackling as they collect more fistfuls of money and property cards. But look, there's a cash-padded silver lining on the horizon - because Hasbro knows this! Finally they have seen our pain and recognised that while they can't undo the years of necessary therapy and muscle spasms, they can, y'know, just... give us money. And give us money they shall! In France, to celebrate the 80th anniversary of Monopoly first appearing there, the manufacturers (or rather the marketing team) are putting real euros into the boxes! The 'lucky' boxes will have varying amounts, with the highest jackpot containing 20,580 euros (around £15,500), with every single fake note being replaced by a real one! Except there are only 80 'real money' sets amongst a total of 30,000. So godspeed, French people. And I'll see you all soon - I'm getting the first Eurostar I can.
Collectors Craving Classics. Do you own old, childhood copies of board games that you've kept in pristine condition for years on end, knowing that perhaps you could sell them and make a few quid but not really daring to hope for too much? Your time has finally come, my friend! Who's laughing now, eh? Who's the 'weird guy with a crazy collection'?! Well, still you. But now you're rich! Board games have become a popular currency for investors and collectors recently, with buyers wanting to 'recapture' great moments from their childhood - like the memories of a board game around the kitchen table. Some buy old games from the 1960s and 1970s for their parents, and some buy purely to collect and invest in, but whatever the reason, it's making a bunch of money for some lucky people. According to the original article, vintage board games linked to those old Universal Studios horror films ('Ahhh, it's the blob!') sell particularly well - some for $2,000 (£1,316). So what are you waiting for, 'guy who's always been mocked for having a weird obsession'? Go sell, sell, sell!
Board Games & Beer. We're back at the Urban Tap House this Monday as usual, but we'll be bringing along a little Machi Koro treat! This week's brand new Harbor expansion will be there for people to play with, and we'll be running a mini event - every group's winner will win a special promo card to add to their own copy of the game! The cards are beautiful, shiny, rainbow-coloured cards of joy that I will definitely steal unless people win them all. So come along Monday, 5-10pm, £3 entry and bring your better half - it'll be close to Valentine's Day, after all!
Our Magic the Gathering PPTQ Vancouver 2015 event is this Sunday, in store, from 10am - 5pm! For more information on the event and buying tickets, click here!
New Releases / Restocks / Coming Soon!
New Releases Coming Next Week! Not new as such, but still massively exciting - restocks of big lebowskis like Sheriff of Nottingham, Libertalia, Dead of Winter and Descent: Journeys in the Dark! Plus new Yu-Gi-Oh Secret Forces and Pokemon Mega Diancie-EX Collection and Primal Reversion Collectors Packs with pins, the Welsh edition of Scrabble; Super Motherload; Chez Geek - Slack to the Future; and another restock with Pocket Battles - Confederacy vs. Union; Numenera Ninth World Guide Book; Pikachu Deck Protector; more Netrunner art sleeves and a Space Station game mat!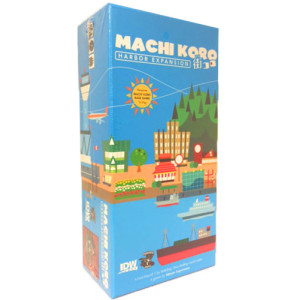 New Releases Available Now - This could be a case for Mulder & Scully - it's The X Files board game! Uncover global conspiracies in the game based on the first three seasons of the television show!; catapult into high-stakes cyberstruggles in Netrunner - Order and Chaos; add a splash of fun to your town in the Machi Koro expansion - The Harbor; potions and theories with Alchemists; the DC Deck Building Game has new stock with the Crisis Expansion 2; Descent 2nd Edition - Nature's Ire; Warhammer 40k Conquest - Gift of the Ethereals; a new 2-player game from Uwe Rosenberg with Patchwork; The Ancient World board game; war games a-plenty with Next War - Taiwan; and Blue Cross White Ensign; lots of Netrunner art sleeves; plus new Pokemon XY5 - Primal Clash!
Arriving Soon - 1 new Pandemic expansion with the hotly anticipated Pandemic: Legacy; from a galaxy far far away comes a new Star Wars miniatures game with fleet-based Armada... PRE-ORDERS FOR ALL THESE BEING TAKEN NOW!