Friday Rules: 30.01.2015
News
Game Of The Week - XCOM: The Board Game. Look, we all knew this was coming since 1985's Back To The Future. It's 2015, it's a brand new super-spacey-fantastic year and suddenly our lives are run by robots and downloadable apps. The newest instalment in our struggle against intergalactic forces is the XCOM board game, based on the video games of the same name. XCOM is a 1-4 player game that sees its players assume the roles of the international organisation called XCOM as you try to stop a pulse-quickening, heart-racing alien invasion! This includes shooting down UFOs and researching alien technology to strengthen your own attacks, and if that isn't grabbing your attention then I guess you are an ALIEN TRAITOR. The coolest thing about XCOM is it bridges the gap between 'tabletop' and 'digital', including a free downloadable app that not only lets you choose between levels of 'easy', 'normal' and 'hard' but that teaches you the rules, marks each player's turn and coordinates the aliens by randomly selecting the invasion plan you must fight against. So it helps you... then decides exactly how it's going to try and destroy you. I knew it... THE TECHNOLOGY ROBOTS ARE CONTROLLING US! RUN! RUN FOR YOUR LIVES! Check out a demo video below!
Babies and Binary. Carrying on the theme of 'oh God it's still so early in 2015 and everything is new and super-futuristic', here's a little story about teaching toddlers to code. As in, computer code. As in, no more Spongebob until you've debugged 10 lines of Barracuda. (Are those real coding words? Are they?) The original article explains 'Robot Turtles', a game that did very well on Kickstarter and teaches 'little programmers' how to code. Learning it as a skill is a seriously good move right now, thanks in part to STEM education initiatives (recently their Big Thing was getting teenage girls and women into coding). So if you value your tiny baby's technological future, I'd recommend reading the article that outlines the game and why coding is great for kids: because then we'll finally have an all-powerful race of baby geniuses!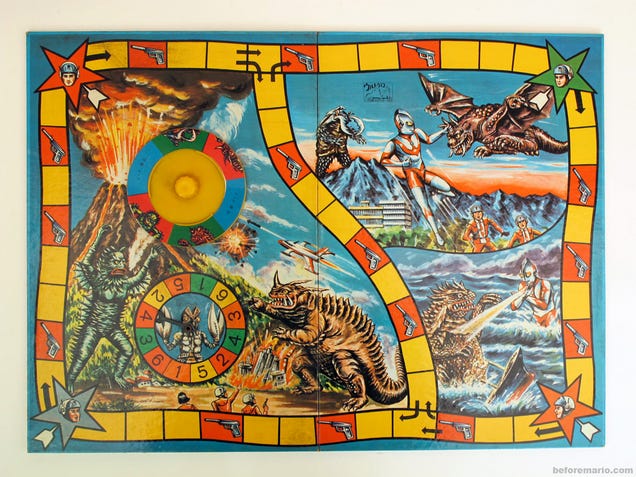 Nintendo Made A Board Game! 49 Years Ago. The people who brought us Mario, Animal Crossing and the Nintendo 64 have not always been strictly about digital and online video games. Nintendo was originally a playing card company but they realised that games of 'Go Fish' don't make teenagers want to rage quit and go mental, so they promptly started selling video games in order to cater to that audience. Before that transition occurred, they made a board game called 'Ultraman'! It's pretty much just battling monsters and it looks very simple, but so hypnotising with those colours! Must.. buy.. Nintendo.. products... For the original article, click here!
Our Pandemic Party was a success! Loads of you lovely people came along and played Pandemic and its various expansions and standalones, and we raised a lot of money for Doctors Without Borders! We had a bunch of winners for our raffle, as well as 3 fancy dress winners who came as a whole medical emergency team! We're so pleased that people took part and threw themselves into it, dressing as doctors, nurses, medics & more. For an album of photos from the event, click here!
Like Star Trek Attack Wing? Come along to our store at 11am-4pm this Sunday for our 'Resistance is Futile organised play event'! No Patrick Stewart, sadly, but lots of fun instead!
Another Week, Another Board Game... Join us at the Board Game Bar this Monday at Urban Tap House, 5-10pm, £3 entry per person. You can play games you've never played and drink beers you've never drank!
New Releases / Restocks / Coming Soon!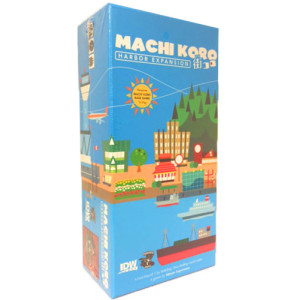 New Releases Coming Next Week! This could be a case for Mulder & Scully - it's The X Files board game! Uncover global conspiracies in the game based on the first three seasons of the television show!; catapult into high-stakes cyberstruggles in Netrunner - Order and Chaos; add a splash of fun to your town in the Machi Koro expansion - The Harbor; potions and theories with Alchemists; the DC Deck Building Game has new stock with the Crisis Expansion 2; Descent 2nd Edition - Nature's Ire; Warhammer 40k Conquest - Gift of the Ethereals; a new 2-player game from Uwe Rosenberg with Patchwork; The Ancient World board game; war games a-plenty with Next War - Taiwan; and Blue Cross White Ensign; lots of Netrunner art sleeves; plus new Pokemon XY5 - Primal Clash!
New Releases Available Now - Grab your friends and run - there are aliens in town and you're humanity's last hope! Yep, it's XCOM The Board Game! In case you didn't know, it incorporates a free digital companion app for even cooler game play!; Yu-Gi-Oh Hero Strike's in town, allowing you to fuse monsters together - fancy!; D&D Attack Wing Wave 3 will swoop into the store; put your high vis and your hard hat on for Pay Dirt; an Elder Sign expansion with Gates of Arkham; Sentinels of the Multiverse - Wrath of the Cosmos; Pathfinder Skull & Shackles - The Price of Infamy; Captains of Industry; Scoville; more Yu-Gi-Oh with the Dice Masters Starter Set and Gravity Feed; plus the Star Trek Attack Wing Wave 11 beauties!
Arriving Soon - 1 new Pandemic expansion with the hotly anticipated Pandemic: Legacy; from a galaxy far far away comes a new Star Wars miniatures game with fleet-based Armada... PRE-ORDERS FOR ALL THESE BEING TAKEN NOW!