Friday Rules: 09.01.2015
News
Game Of The Week - Smash Up. How'd ya like to smash things up but cause literally no mess to clean up afterwards?! It's the cleanest yet dirtiest all-out warfare in the card game universe! If I'm honest, the game could be a little better if they included a china doll or a wooden box, something to actually smash up when you realise you're not technically 'smashing anything up.' I came to smash, goddamnit! This 2-4 player game allows you to take on two factions - you could be the zombie ninjas, the dinosaur tricksters, even pirates and aliens. Using the cards and the minions in these factions, you have to try and smash the bases (e.g. The School of Wizardry) first! Cards allow you take actions, add to your power, move your minions etc, and each base has a numerical value. The first player to reach 15 points is the winner and everyone can start throwing hammers at the walls and punching stuffed animals. SMASH! For some great gameplay, check out this episode of TableTop!
A 24 Hour Gaming Marathon Needs YOU! On Saturday 24th January from 1pm, gamers of all creeds, guilds and allegiances will be meeting at the Park Inn Hotel, Cardiff. Video gamers and board gamers will, for one night, put aside the centuries of... well, of not doing stuff together, and they will meet and do stuff together! They've got space, tables and facilities for both tabletop games and video games, plus prizes to be won the night like Rules of Play vouchers, restaurant vouchers and vouchers for free paintballing! Man, if you really freakin' like vouchers, this is for YOU. The event is being run by Barclays Partner Finance and all proceeds are for Velindre Cancer Care, so it's a lot of fun for a lovely cause that you can read a little more about on their JustGiving page. If you'd like to find out more about attending or just donating, email Bex at Cleilhunts@gmail.com and ask away! 
A Real Bunch O' Stinkers. It's good to be positive about games - lots of them offer at least one good thing of value, and even if you don't like a game, someone else usually does! So it's all grand and we all get on with things. UNTIL. Until, someone goes off and correlates all the ranking data on Board Game Geek to find out what the worst board games ever are. Almost 16,000 games were analysed and the answers were, finally, found. Turns out people don't like luck-driven games, but we knew that! Monopoly's a complicated one but it's definitely down there, along with... well, I won't spoil the surprise! Click here to see a ranked list of the worst games by decade and for the whole article - it's well worth a read!
We're back with the Board Game Bar! This Monday heralds our return after a turkey-stuffed Christmas break, and we're ready to get back into the swing of things! We'll be bringing along a big bunch of games including a hot one from this Christmas - Concept! Join us at Urban Tap House at 5pm this Monday, £3 entry. Monday nights are BACK!
Our Magic the Gathering Fate Reforged pre-release weekend is in just over a week's time, starting on Saturday January 17th where you'll get to play with the brand new set of cards a week before general release! These events are always a lot of fun and, inevitably, very popular, so email us at games@rulesofplay.co.uk or pop into the shop to book your place early!
Come to our Pandemic Party on Wednesday 28th January! To raise funds for Doctors Without Borders in the fight against Ebola, we're hosting a party at The Gate, where you can come along and play Pandemic! There'll also be a raffle with Pandemic goodies to be won! Tickets to the event are £10 each - this buys you a raffle ticket and proceeds go to the charity. So come play games for a fantastic cause!
New Releases / Restocks / Coming Soon!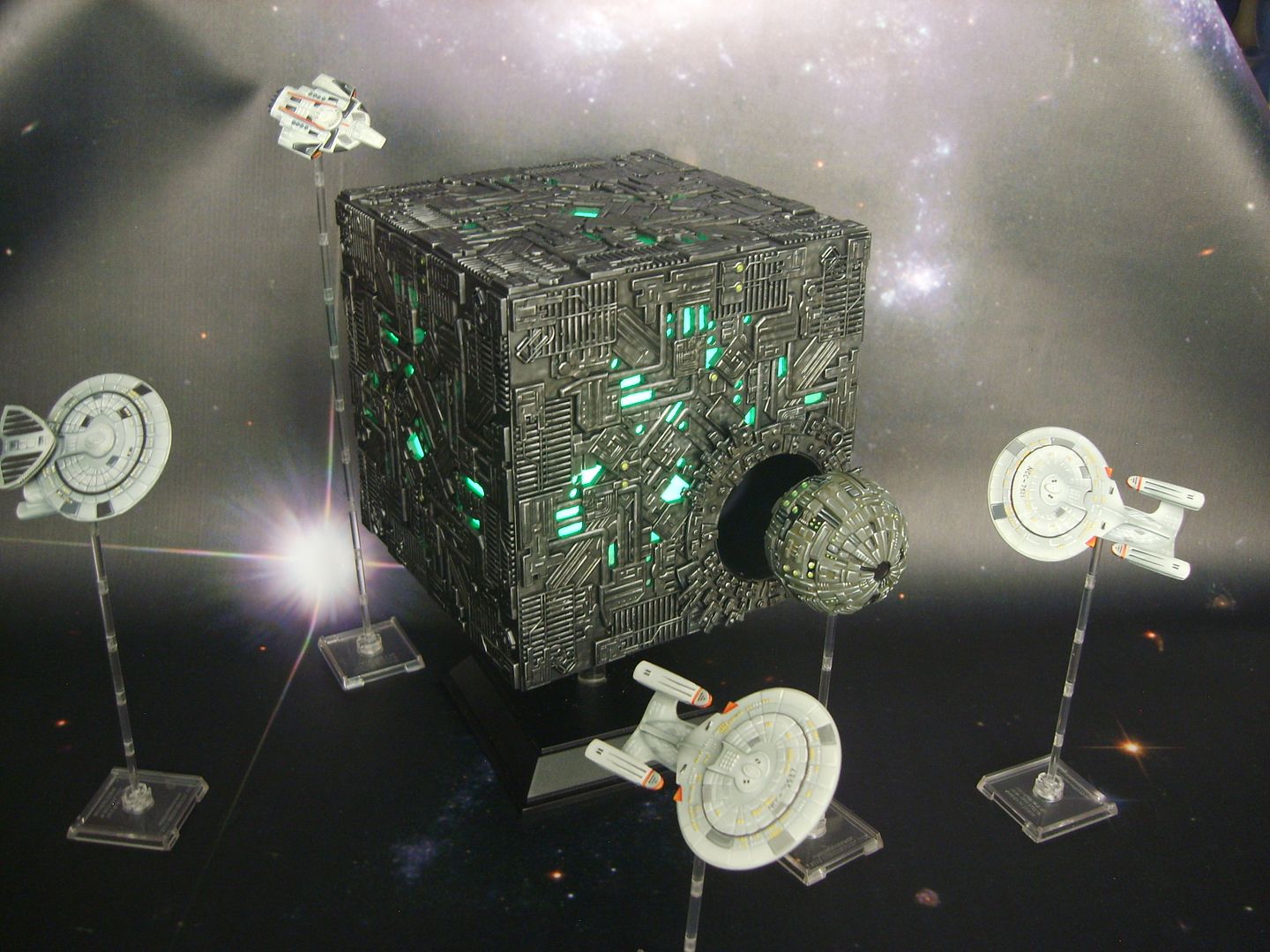 New Releases Coming Next Week! The most menacing Cube since Phillip Schofield's TV show, it's the Borg Cube from Star Trek Attack Wing!; celebrate the new year with the freshest new cards from Yu-Gi-Oh, the Secrets of Eternity boosters; master the art of Pokémon battling with the Gallade-EX Box; hop into the TARDIS in The Doctor Who Card Game 2nd Edition; sharks ahoy in Let Them Eat Shrimp; Channel A; The Duke - Middle Ages Siege Engines expansion; A Game of Thrones 'Secrets and Schemes Chapter Pack'; The Lord of the Rings 'The Antlered Crown Adventure Pack'; Star Wars Between the Shadows; Shadows of Brimstone - City of the Ancients; Shadows of Brimstone; Swamps of Death; Sons of Anarchy - Grim Bastards; Dreaming Spires; Munchkin Legends 2 - Faun and Games; Gravwell - Escape from the 9th Dimension; Star Wars Age of Rebellion - Stay on Target; and after years of waiting, we'll have Command & Colors - Ancients; Command & Colors - Expansion 2/3 reprint; and Command & Colors Napoleonics - The Prussian Army!
New Releases Available Now - Blake & Mortimer - Witness; tense relations between East and West Germany in Wir Sind Das Volk!; Munchkin Legends Deluxe; Arcadia Quest; Netrunner - The Source; New Dawn; Warhammer Conquest - The Scourge; and the Pokémon Treasure Chest!
Arriving Soon - 1 new Pandemic expansion with the hotly anticipated Pandemic: Legacy; from a galaxy far far away comes a new Star Wars miniatures game with fleet-based Armada... PRE-ORDERS FOR ALL THESE BEING TAKEN NOW!