Friday Rules: 28.11.2014
News
Game of the Week - Pandemic: The Cure. What twisted lives we lead - we keep playing like everyone in the world is infected! Perhaps it's an unconscious desire to be a life-saving doctor? ...Nah! That's no fun! In the latest stand-alone Pandemic game, every player has their own set of dice and their own unique abilities. Use these wisely, young ones, for these are your best hope of winning the game! Careful - roll the dice too many times and the next epidemic could come crawling out of the woodwork before you know it. Find the cures to the four diseases and you all win! Let it spread too far, too fast, and Earth is screwed. Ah, poo. Check out some reviews here, with The Dice Tower and DriveThruReview. For a more in-depth look at the game, read this great blog article by InThirdPerson. And remember: if you see someone coughing, run as far in the opposite direction as you can - it's starting!!!
Fruit From the Funding Tree. This week, we're recommending 'World of Yo-Ho', another pirate-y, yarr-harr-cap'n kinda game, but with a digital twist - your smart phone becomes your playing piece! Check it out here - it's almost finished funding and it's already met its targets! We'd also like to show you (but possibly not recommend) 'Made in the USA', a card game about patriotism and furthering the belief that a 'United America wins'. You'll probably believe me when I tell you that one of the pledge rewards includes a visit to Chuck E. Cheese, and the cards feature Liberty Bells and eagles. America, man! Land of the funded!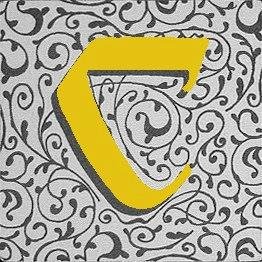 A Cornucopia of Carcassonne! There's a new site in town, and you should go visit! It's Carcassonne Central, the hub of news and chat about one of our favourite classics! There's a whole section on rules, and a marketplace too, for all your back alley dirty dealin' - or pleasant purchases, whatever. Go on to 'News and Events' and you'll even find a whole list of the new and up-and-coming Carcassone products & expansions! Print it out and stick it to the fridge - then you'll never be left behind. The website has a Twitter account too, so any questions or Carcassonne love you want to share, send it there! Yay, Carcassonne!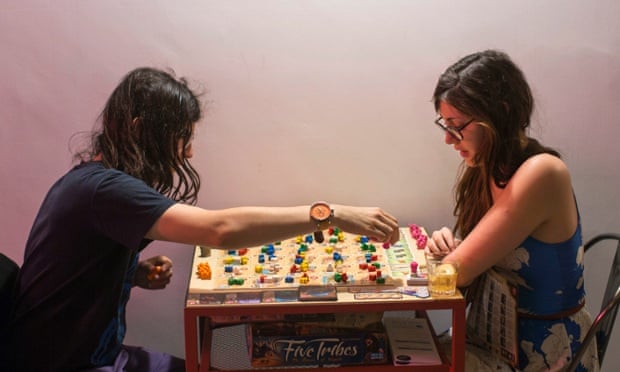 Seen The Papers Yet? All this week, it seems that the British press (oh, alright - The Guardian newspaper) has been going mad for board games! Is it the Christmas hype? The memories of family holidays spent sulking over bitter losses? Whatever it is, the people behind these articles have the board game bug BAD. So here's a little round-up just for you, dear reader! Check out this one, on 12 games that make you a better person, with enhanced teamwork, creativity etc - we even helped with the research for it! Then there's something more specific with this Machi Koro review! By the same Owen Duffy, check out this on how to build your own board game collection. For something even more personal, the Guardian's game writers have picked their own favourite board games - see it here! Then there's these 2 lovely pieces about how board games bring us together as a family, and a general piece reminding everyone that games are friggin' awesome. And that should see you through for the rest of the day until home time! Enjoy!
Family Games Day is here on Sunday December 7th, 12-4pm! We'll have our traditionals and all of our favourite games for kids of all ages - come along and join in the frantic frenzy of Rollet! Or try and stay calm and collected with Crokinole! These and lots more at the event - check it out here!
Roleplaying and Storytelling with C.R.O.W is taking centre stage on Sunday December 14th, so come along to learn about the art, the trickery, the masterpiece of storytelling! See it all here!
New Releases / Restocks / Coming Soon!
New In Store From Next Week - We'll have the new Explorers & Pirates 5-6 Player Expansion for Settlers of Catan; a deck-building game of medieval fantasy with Mythotopia; Yu-Gi-Oh The New Challengers Super Edition will whirl its way into store; there'll be fights to remember with Magic the Gathering Duel Decks - Anthology; chips and dice with the American pub game Cock & Bull; the reprint of Marrying Mr Darcy - The Pride & Prejudice Card Game; plus the Marrying Mr Darcy - Undead Expansion; Sellswords; Tempest Rising - Skull & Shackles Adventure Deck 3 for Pathfinder; the ever-colourful Mars Attacks Dice Game; Marianas 1944; and OCD Korea - The Forgotten War!
New Releases Available Now - They're here, at last! Pandemic - The Cure has finally hit stores! Can you save humanity against 4 deadly diseases? Sheriff of Nottingham takes you to ye olde days airport customs, inspecting and confiscating your secret goods unless you hide them well enough! We now have the majestic 7 Wonders Babel expansion; the Star Wars X- Wing YT-2400 Freighter and the VT-49 Decimator; Lagoon - Land of Druids; Planes; Saddlebag #1 - Doomtown Reloaded expansion; Koryo; Civility; mexican wresting with Luchador; Small World - Royal Bonus expansion; Small World - A Spider's Web expansion; Bang! 4th Edition - The Valley of Shadows; the new but still random Fluxx 5.0; Dark Tales; Panamax; Dark Tales - Snow White expansion; Mice and Mystics - Downwood Tales expansion; Kanban - Automotive Revolution; Space Cadets - Resistance is mostly futile expansion; get your big glasses and skinny jeans on for Hipster Dice; Car Wars Classic; Star Realms; Shadowrun Beginner Box Set; Forgotten Gods - Dark Heresy RPG 2nd edition; Maximum Xcrawl; Icons Super-powered RPG - The Assembled Edition; The Strange Bestiary; and Ill Omens - Accursed RPG (Savage Worlds Setting) expansion! It's been a big week! 
Arriving Soon - beautiful storytelling in The Witcher Adventure Game; 1 new Pandemic expansion with the hotly anticipated Pandemic: Legacy; from a galaxy far far away comes new Star Wars miniatures games, fleet-based Armada and ground-based Imperial Assault.... PRE-ORDERS FOR ALL THESE BEING TAKEN NOW!