Friday Rules: 07.11.2014
News
Game Of The Week - Mancala. Mancala is to gaming what Bruce Forsyth is to Saturday night TV shows about dancing - you might not see it around much any more but it's always been there, and always important! Possibly dating back before 1400 BC, it's believed to be one of the oldest games in the world, and the Bruce Forsyth similarities just keep on coming! (Ba-dum-tsshhh). The two player game is thought to have originated in East Africa, and involves capturing stones or seeds by placing them in the board's holes and moving them around during the game in an act called 'sowing'. Although we sell a small and portable wooden version, Mancala is often played by digging holes in the dirt and simply using 'natural' counters, like small stones. Try doing that for Monopoly! It's one of those beautiful games that out-dates every 'traditional', and its simplicity has led it to reign supreme in the monarchy of games for literally thousands of years. What. A. Game. Click here to watch a 'how to play' video!
D&D: This Is Your Life. Two days ago, the latest Dungeons & Dragons adventure The Rise of Tiamat swooped into our store! With Dungeon Master's Guide due to arrive this month (er, hopefully), check out some of these D&D facts we've discovered! For example, it's MASSIVE in Israel, and there are after school clubs run by paid Dungeon Masters. It's spawned several movies, TV shows and games, all the while embedding itself into popular culture to be used as inspiration or as the butt of a joke, and it's even had whole episodes based on it in Futurama, Community and The IT Crowd. However, a game and a subculture of players this big can't avoid controversy for long, and it's been a feature of several ongoing lawsuits and advocacy groups in America, mostly by die-hard Christians who brand it as encouraging 'Satanism', 'occultism' and 'witchcraft'. Sheeeesh. It's even been slammed as the cause for two high-profile cases in America; one of attempted suicide and one of attempted murder. Although the cases are separate, the media went into a dragon-blaming frenzy. Both cases inspired fictionalisations in the form of both books and films - one of them, Mazes & Monsters, even gave Tom Hanks his first major film role! Luckily good ol' science was there to remind us that role-playing games have no causal link to suicide or emotional stability, and the world, the players, the Dungeon Masters and all the people who like to dress up like pixies breathed a sigh of relief. Currently, it's in its fifth edition and the game has been played by more than 20 million people around the world, so I think it's in for the long run! Check out this article on Time magazine, about the influence of D&D on mainstream culture. He asks why D&D isn't as big as it should be - I say watch this space!
The Lovers of Catan. So a singles night recently took place in Chicago that centred around a theme of board games! Call me crazy, but pitting two people against each other in a battle for victory then expecting them to fall in love by the end of it, is, well... genius! A brushing of hands over a session of Five Tribes... Heart pounding in your chest as you fling Poo at each other, pretending to be monkeys... Ahhh, young love. It's a beautiful thing!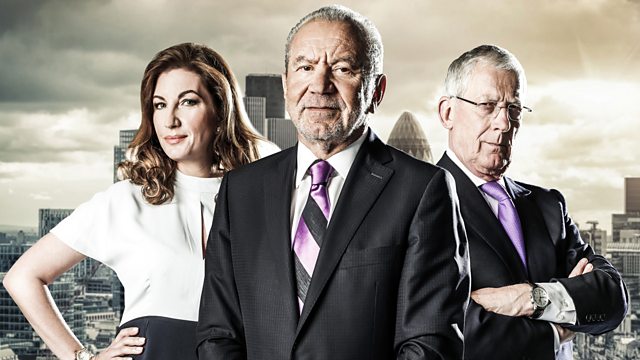 You're Fired! From The Game. Keep an eye out for next week's 'The Apprentice' on BBC Wednesday, at 9pm - the candidates are making board games! One team steams ahead with a family globe-trotting game while the others plump for a dating/battle of the sexes scenario... cringe! Send us your opinions of the show via our Facebook or Twitter. Would you play their games? Do you think they'll be selling like hot cakes at next year's Essen? Cough, cough... Let us know what you think!
Our Star Trek Attack Wing The Collective (Part 3) event is this Sunday! Take on the might of the Borg with your strong and powerful fleet! Can you be bad-ass all the way up there in the stars? Come give it all you've got! 
Board Game Bar is back on Monday, 5 - 10pm! There's a £3 entry charge, as usual and we'll be bringing along a truckload of games, as usual - just turn up, drink and be merry! And win mercilessly, of course.
New Releases / Restocks / Coming Soon!
New In Store From Next Week - a Christmas present for the Magic player in your life with the Holiday Gift box; empires powered by rotating gears in Empire Engine; creepy Call of Cthulhu playing cards; a pinch of satirical money grabbing in Corporate America; a reprint of Lancaster; Pocket Battles: Confederacy Vs. Union; an RPG adventure with Time Travel Dinosaur; Savage Worlds: Interface Zero 2.0; D&D Bard Spell Deck; D&D Cleric Spell Deck; D&D Druid Spell Deck; Enemy Coast Ahead and fight against heavy odds in Bitter Woods - Designer Edition! Slavika Equinox, Orcs Orcs Orcs, Chinatown and Fresco Big Box all available to order with us too!
New Releases Available Now - Be the best duelist you can be with YGO New Challengers Boosters; epic quests and monster bashing in Hyperborea; Medieval Academy; The Cards of Cthulhu; hobbit-y fun with The Nin-in-Eilph Adventure Pack; Ruckus - The Goblin Army Game; Dixit 2 & 3 in brand new fancy packaging; the latest instalment of D&D with The Rise of Tiamat; lots and lots of Pokemon with the XY4 Phantom Forces Elite Trainer Box; Phantom Forces Boosters; and Phantom Forces Theme Deck; plus keep your cards stylish with a flip box in pink!
Arriving Soon - the final sibling of the D&D family with Dungeon Master's Guide; beautiful storytelling in The Witcher Adventure Game; 2 new Pandemic expansions, including dice-based quick co-op The Cure and the hotly anticipated Pandemic: Legacy; from a galaxy far far away comes new Star Wars miniatures games, fleet-based Armada and ground-based Imperial Assault; family-friendly bluffing and bribery in Sheriff of Nottingham, .... PRE-ORDERS FOR ALL THESE BEING TAKEN NOW!